Koolangars and kaleeps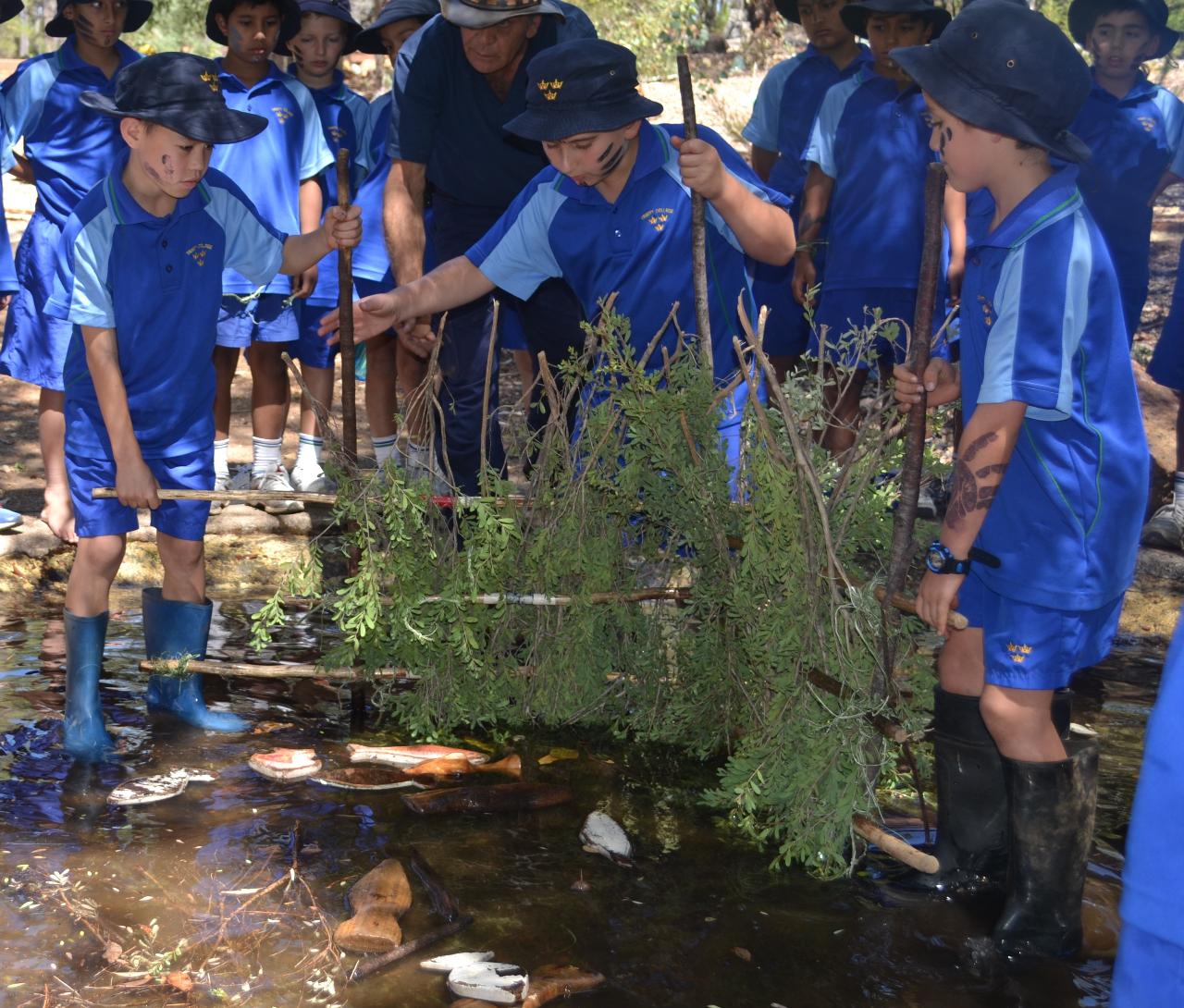 Duration: 4 Hours (approx.)
Year 3-6
Experience Aboriginal culture
An excursion which takes students on a Noongar cultural journey through traditional language, ceremony, hunting and fishing. By role-playing a day in the life of a traditional Aboriginal person, students will learn how Aboriginal people survived using natural resources sustainably. Through traditional land management, Noongar people took only what they needed while taking responsibility for shaping the environment so it provided for the future.
COST: $16.50 per student (minimum payment for 20 students)
Excursion runs from 10am to 2pm including breaks for morning tea and lunch. Groups arrive at 10 am then have 15-20 minutes for morning tea, activities commence after morning tea. Finish times can be adjusted to your needs.
Science, HASS, Priorities – A & TSI, Sust
Venues:
Perth Hills Discovery Centre, Mundaring
Please note:
Maximum students per group is 30. Multiple groups can be accommodated.
Our booking officer will get back to you via email to confirm your excursion within 7 working days.