Know your numbats - Incursion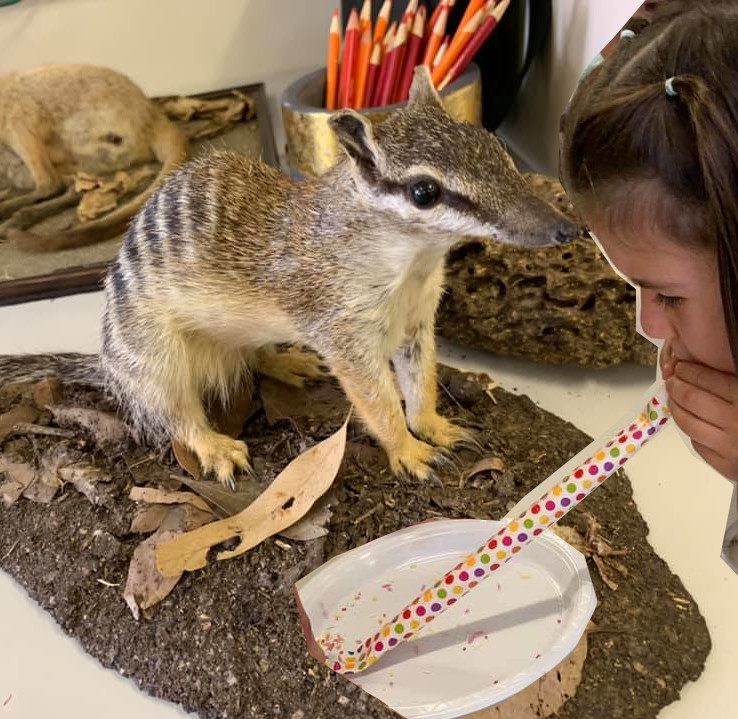 Duration: 1 Hours (approx.)
Year PP to 2
Incursion
(Please note: Choose any time to be taken to the booking page. You can
choose your exact desired time in the booking form)
The Numbat is WA's fauna emblem, but this iconic animal is one of the most threatened mammals on our planet. Students will see a day in the life of a numbat, including its home, behaviours and food, then see how many termites they could catch if they had a long sticky tongue. They will make a crafty numbat to take home.
Excursion duration is 1 hr.

COST: One class (up to 30 students) is $165. Second class, $110 per class (within 50km of Bunbury CBD, please contact us for pricing elsewhere).
Please note:
The school will need to provide crayons or pencils and glue for making their numbats. The craft activity will begin during the excursion but may be completed in class afterwards.
Our booking officer will get back to you via email to confirm your incursion within 5 working days.