Nearer to Nature Discovery Day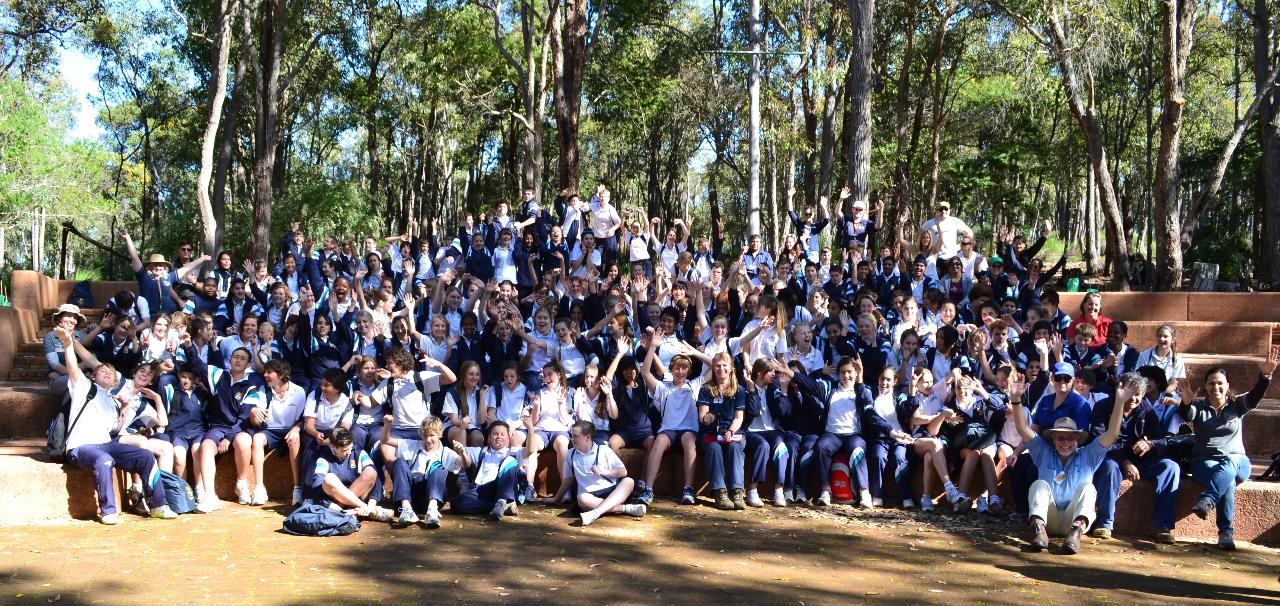 Duration: 4 Hours (approx.)
Years 7 - 10
Bring the whole school, multiple classes or year levels to a day of discovery. Components of the activities featured in this brochure can be combined to suit your learning area.
You can choose four of the following options. Please read through them carefully as you will be asked to select your options on your booking enquiry form.
Activity options:
Animal encounter (mammals only)
Get up close to some of our unique native mammals and learn about their special adaptations to the Australian environment.
Animal evidence
When in the forest you won't always see animals, but they leave their "evidence" behind. Using keys students will unlock evidence to determine a range of forest dwellers.

Catchment Model
Learn about catchment land uses with our three-dimensional, hands-on, interactive catchment model. Discover how pollutants get into our rivers and the impacts these have on the plants and
animals that call the river home.
Fire truck and PPE
Students take a closer look at some of the firefighting equipment used by Parks and Wildlife fire fighters. Learn about what personal protective gear they wear and how it keeps them safe.
Fire site assessment
Examine different field sites to observe how the forest is responding to a fire. Also take measurement to compare sites.
Forest walk
Enjoy a guided walk through the forest, focussing on key plant species, signs of animal activity and relationships between forest inhabitants.

Habitat assessment
Does the jarrah forest have the resources necessary to support a reintroduced population of a threatened species? Students explore the forest as habitat by looking into food webs, shelter requirements, vulnerability to predators to decide which threatened species should be re-introduced to this area.
Plant adaptations
On a forest walk students will discover the range of strategies plants utilise to survive in our harsh environment.
Western Shield
Our wildlife is under threat! Learn how Parks and Wildlife Western Shield program is managing the threats to our unique native animals.
COST: $16.50 per student (minimum payment for 20 students). Includes GST.

10am to 2pm inclusive of morning tea and lunch breaks. Groups arrive at 10 am then have 15-20 minutes for morning tea, activities commence after morning tea. Finish times may be adjusted to your schools needs.
Venues:
Perth Hills Discovery Centre, Mundaring
Please note:
Maximum students per group is 30. Multiple groups can be accommodated.

Our booking officer will get back to you via email to confirm your excursion including cost within 7 working days.
Planning your visit:
If you have any questions in regards to this activity, please email us at n2n@dbca.wa.gov.au. You need to submit and online enquiry form for any program, no bookings will be taken via email or phone.