Monitoring marsupials (Western Shield trapping)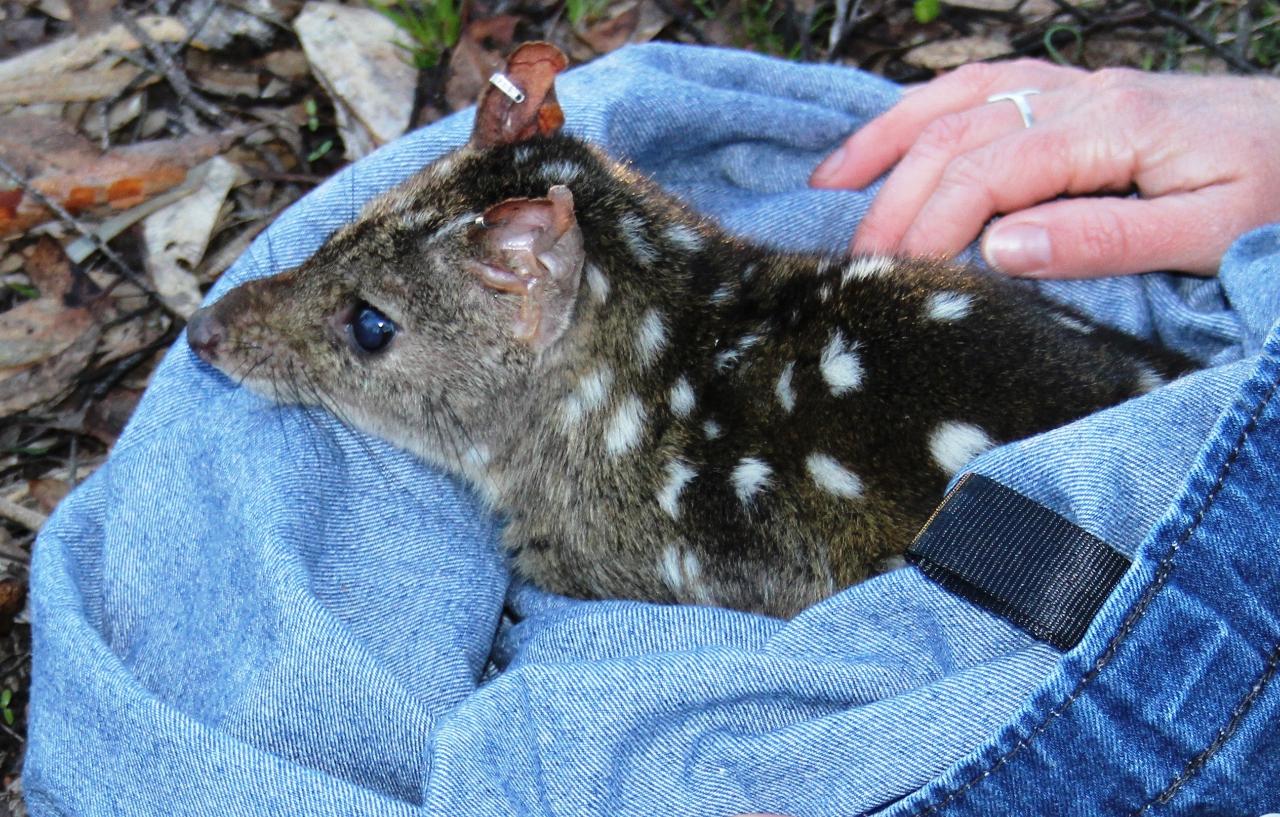 Durée: 2 Heures (environ)
Years 5 - 12 and Bush Rangers
Take part in a hands-on trapping session. Mix bait and set traps in late afternoon and return the next morning to measure and release animals. This is a great citizen science project for students to be part of Western Shield research.
Early booking is essential as there are limited places. Excursions are only conducted in Spring and Autumn. It is highly recommended the class undertakes a Western Shield related excursion prior to the trapping to maximise and consolidate learning outcomes.

Students will discuss their ethical position and design a method for their monitoring mammals session by drawing on the knowledge of their experienced animal handler.
COST: $14.00 per student.
Time:
Excursion runs from 4pm - 6pm in the afternoon to set traps then 6.30am-8am the following morning to check and clear traps. Overnight accomodation is available at the Wellington Forest Cottages which must be booked separately (www.wfccc.com.au)
Venue:
Wellington Discovery Forest, near Bunbury
Please note:
Maximum students per group is 30. Multiple groups can be accommodated.
Our booking officer will get back to you via email to confirm your excursion within 5 working days.