Estuary Expedition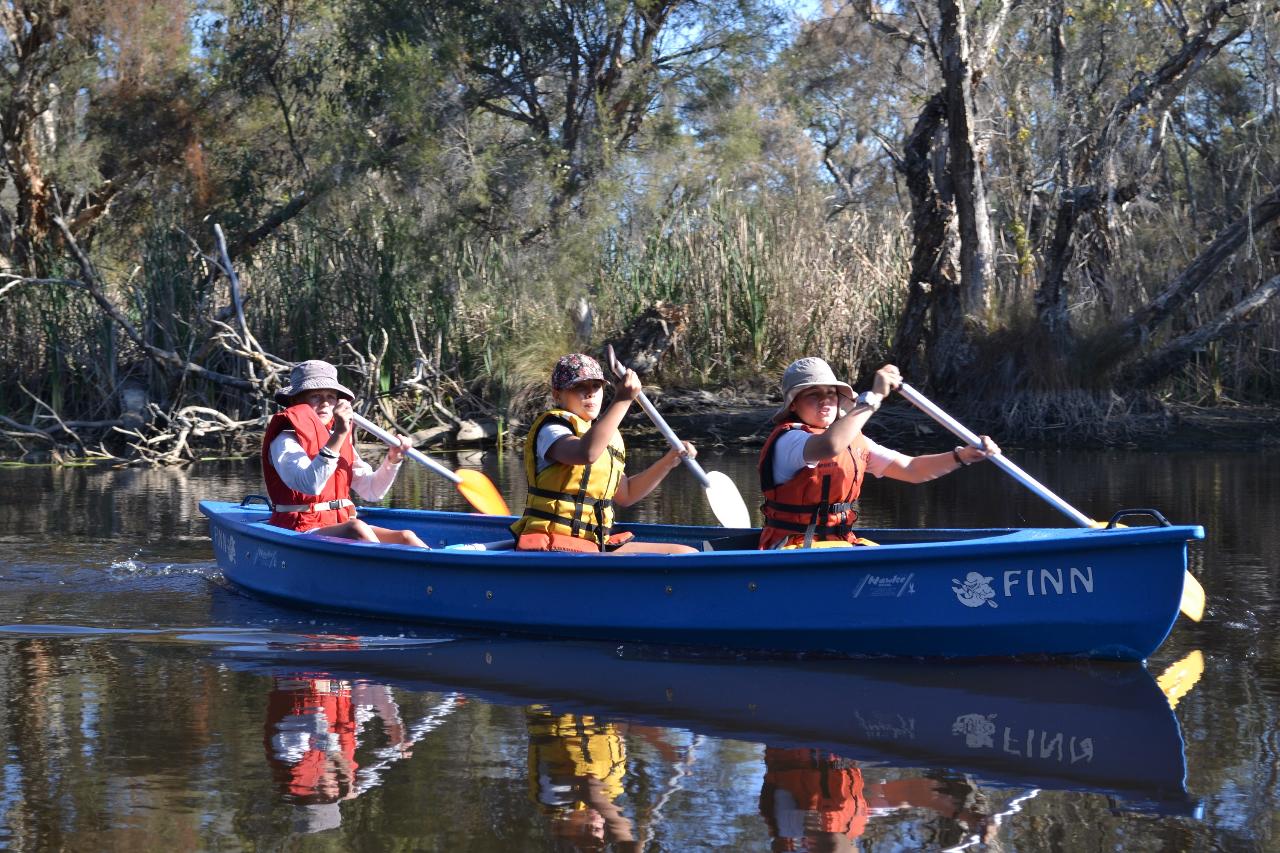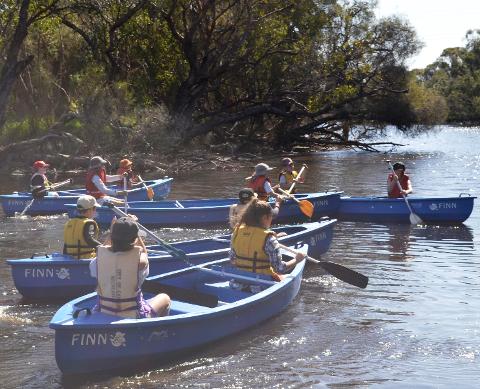 Duración: 270 Minutos (aproximadamente)
Ubicación: Kent St & Queens Park Rd, Wilson, Western Asutralia
Join us for an expedition of the beautiful Canning River. We will practice some canoeing skills with fun challenges before we set off downstream to explore this incredible environment. Then we will go in search of the local wildlife as we investigate this diverse ecosystem from the water. On the journey, learn how to identify elusive species and find evidence that they leave behind. Finally, learn how to protect this precious estuary and put your new skills into practice!
Your child/ren need to have a reasonable fitness level to paddle on this activity. They need to be able to paddle strongly throughout the program. They will be in two seater canoes with a partner in which they will be required to paddle unassisted by an adult. We will have supervisory adults on the water who can guide them, but cannot paddle with them. Your child/ren will also need a reasonable level of swimming in case they fall out of their canoe. They will need to be able to swim up to 50m unassisted. Although the chances of falling overboard are slim, there is still the possibility of this occurring. There will be qualified instructors on the water to assist the participants, but the children need to come prepared to paddle. All canoes, paddles and safety equipment including PFD's are provided.
This is a 'drop and leave' activity suitable for children 11-14 years of age. Tickets must be purchased for participating children only. The ages for each activity are in place for your children to get the most out of their activity and due to safety and management on a drop-off activity we cannot allow older or younger children to participate. We appreciate your understanding in booking only children who are age appropriate into activities.
If you have any questions about this activity, please email community@dbca.wa.gov.au
Please note that our activities are carried out with recommendations and advice from the WA government to ensure the health and safety of our participants, staff and volunteers.
We want to ensure our participants are happy, healthy and safe during and after their experience, so we appreciate your understanding for the below conditions:
- A full refund will be provided for any cancellations more than 48 hours before the start time of the activity.
-Please do not attend if any of your family members are unwell and displaying possible Covid-19 symptoms, have been in recent contact with a confirmed Covid-19 case or have been advised to self-isolate.
-If any of the attending members arrive with a cough, runny nose or fever, River Guardians has the right to ask that you not participate in the activity.
-If you need to cancel within 48 hours of the activity start time due to a Covid-19 related reason (symptoms, positive test, exposure or self-isolation), you will be provided with a credit up to the activity value if you notify River Guardians before the start of the activity.
For more information on Know Your Patch or to subscribe to the e-newsletter click here.